Adopt AKASH
Gender: Female
Age: Approx. 3 years old
Shelter Resident since May 2018
Affectionate

75%

75%

Playful

90%

90%

Likes other animals

90%

90%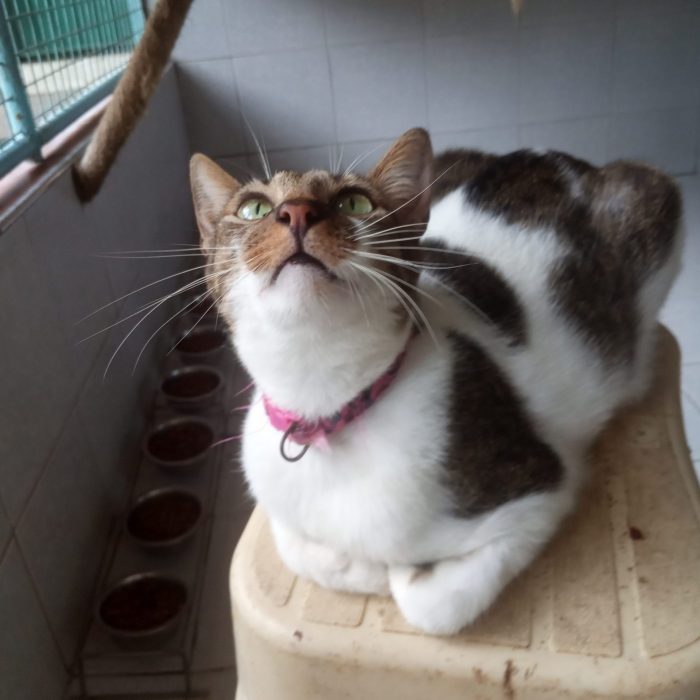 Akash's Story
Akash was rescued in 2018 by one of the PAWS caretakers.
From there, she was admitted to the Feline Quarantine area, where stringent protocols required Akash to be confined to a cage until she was vaccinated and spayed. Fortunately, Akash was gentle and sociable enough to be placed in the Cattery. As one of the younger residents, she is still trying to make friends and get along with some of the shelter's senior cats, but we've found that Akash prefers human company, and tends to shadow volunteers as they make their rounds.
Akash would make a lovely feline companion because she is so quiet, and so gentle. She would be a great cat for a first-time cat owner or a family with children.
Ideal Home
Akash tends to be a little bit shy at first, but when she does come out of her shell, she loves to play. A family home with one or two other cats would suit her well, although Akash would also thrive as a solo cat.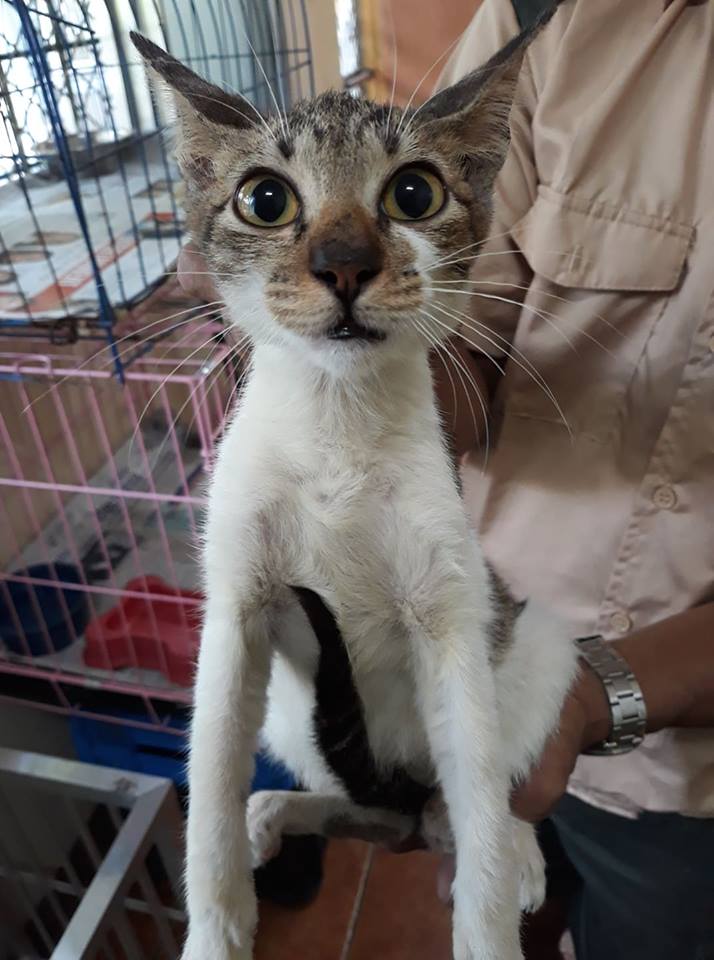 INTERESTED IN ADOPTING?
All our adoptable animals are victims of cruelty or neglect, so we screen all applicants to ensure that they go to the right homes. If you think you can provide a loving home for this animal, let's get the process moving!
WANT TO SPONSOR?
If you can't adopt but would like to help this shelter animal, then you can be a sponsor! All proceeds go to their food, medication, and everyday needs. Many lives have been saved by small donations. Please keep supporting them!