Adopt ALAB
Gender: Male
Age: Approx. 2 years old
Shelter Resident for 1 year
Affectionate

80%

80%

Playful

90%

90%

Likes other animals

80%

80%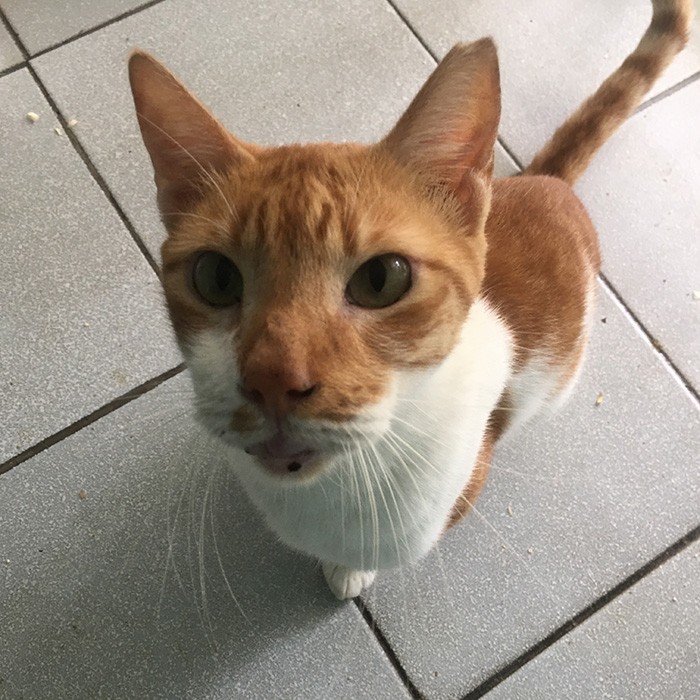 Alab's Story
Amongst parked cars and dimly lit corridors, a cat hobbled to and fro, despite the fact that his leg was almost entirely bone at its end. Alab is yet another case of hit and run drivers leaving animals to die in the most cruel fashion possible. But a simple car accident couldn't keep Alab down. When our PAWS rescue team came across him, his leg had deteriorated so badly that it was unrecognizable, resembling a thin stump of bone. There was no tissue left to save, and the unfortunate truth was that it was amputation or death for the young kitty.
But true to Alab's nature, he was back on his remaining feet soon after the operation, and still as headstrong as ever. Despite his missing leg, Alab has just as much love to share as any other cat.
Ideal Home
Alab would flourish best in a spacious home in order to help bring out his more playful and energetic nature. He is a cautious cat, and takes time to get used to people. Prospective adopters should take the time to get to know Alab.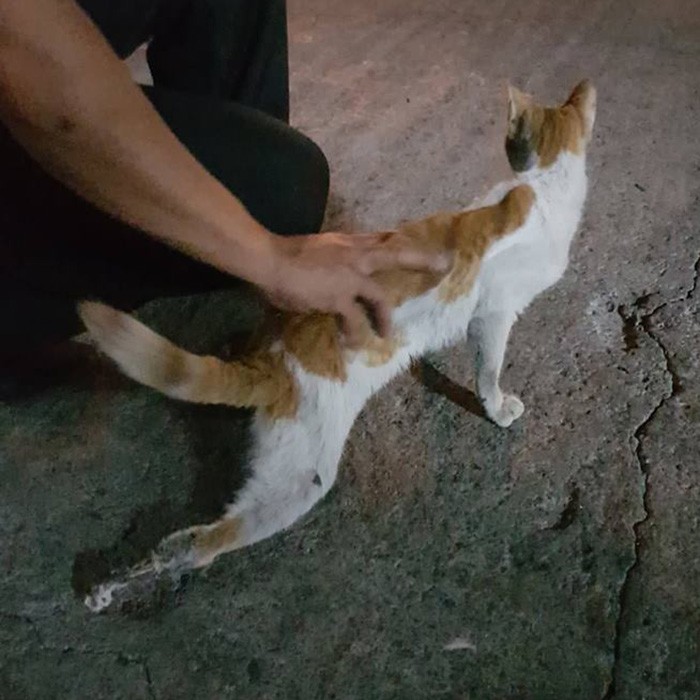 INTERESTED IN ADOPTING?
All our adoptable animals are victims of cruelty or neglect, so we screen all applicants to ensure that they go to the right homes. If you think you can provide a loving home for this animal, let's get the process moving!
WANT TO SPONSOR?
If you can't adopt but would like to help this shelter animal, then you can be a sponsor! All proceeds go to their food, medication, and everyday needs. Many lives have been saved by small donations. Please keep supporting them!