Adopt DATU
Gender: Male
Age: Approx. 7 years old
Size: Medium
Shelter Resident for 2 years
Affectionate

90%

90%

Energetic

50%

50%

Kid-friendly

80%

80%

Likes other animals

80%

80%
Datu's Story
It's well known amongst animal activists that the Philippines is not a kind place towards animals, with some pet owners seeing the poor creatures as simple objects, to be discarded as they wish. Datu was found tied to the PARC facility's gate early in the morning.
Those who were there when Datu was initially found speculate that he had been abused by his previous owners, causing his shy and timid nature amongst other people. With proper care and acclimation, Datu eventually came around to trusting humans once more. Though still cautious, Datu is very affectionate to people he sees as his friends.
Ideal Home
Datu is a smaller dog, and not very energetic at that. He's plenty fine with other dogs, and displays (sometimes too much) curiosity towards cats. Datu's ideal home would be a quiet household with plenty of physical contact to share. Datu loves being tickled around his lower back!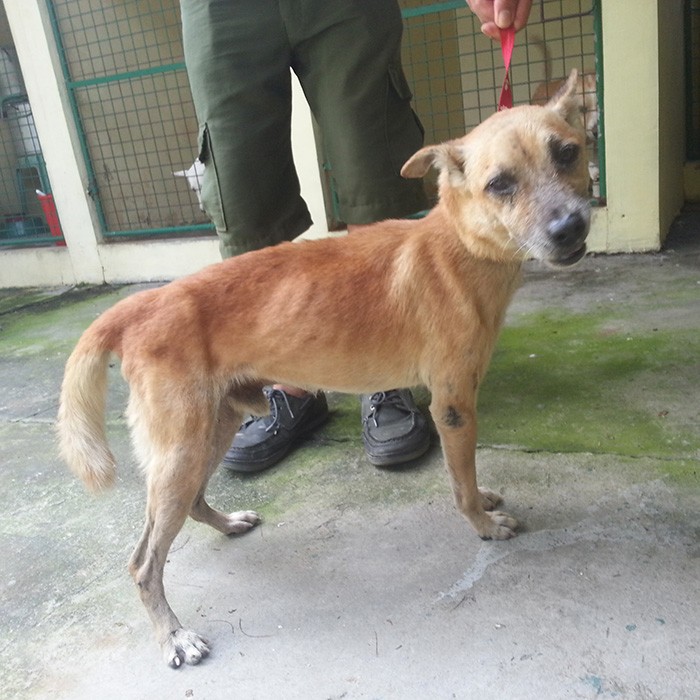 INTERESTED IN ADOPTING?
All our adoptable animals are victims of cruelty or neglect, so we screen all applicants to ensure that they go to the right homes. If you think you can provide a loving home for this animal, let's get the process moving!
WANT TO SPONSOR?
If you can't adopt but would like to help this shelter animal, then you can be a sponsor! All proceeds go to their food, medication, and everyday needs. Many lives have been saved by small donations. Please keep supporting them!