ESCOPA is ADOPTED!
Gender: Female
Age: Approx. 3 year old
Size: Average
Shelter Resident for 1 year
Affectionate

90%

90%

Energetic

90%

90%

Kid-friendly

80%

80%

Likes other animals

70%

70%
Escopa's Story
It's hard to imagine this beautiful dog almost falling victim to dog "katay," yet that's exactly what happened. A quick thinking barangay official intervened just as she was about to be slaughtered for meat. If they had hesitated or waited for someone else to take action, Escopa wouldn't be here with us today.
Ideal Home
Escopa is super affectionate, even bordering on demanding when it comes to lap time and cuddles. However, she could get a bit jealous, so she would do better as a solo dog. She is full of energy and will be a great companion to someone with an active lifestyle, or a family with kids who love to run around and play.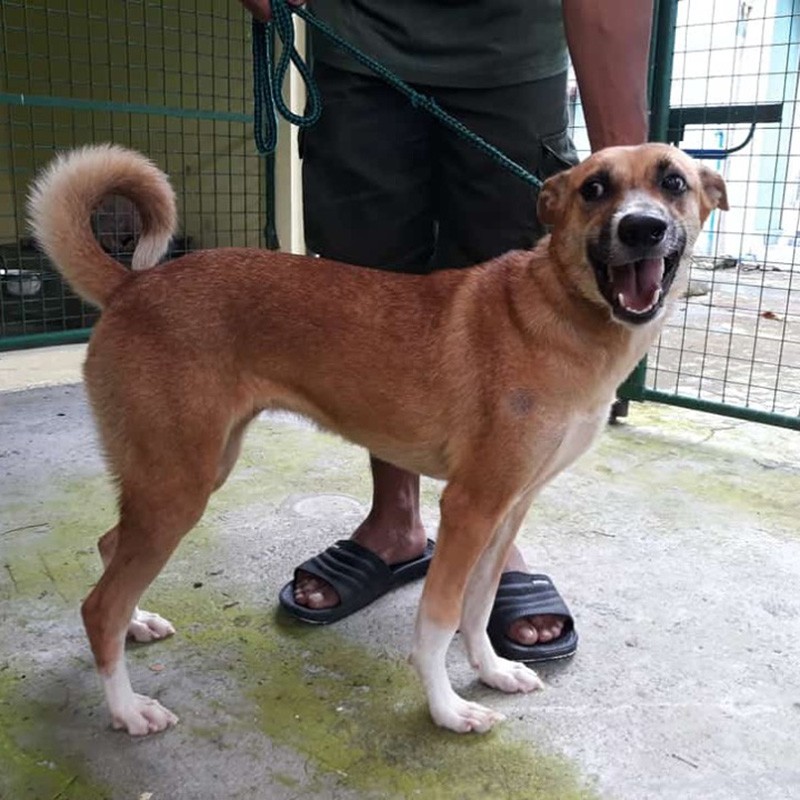 INTERESTED IN ADOPTING?
All our adoptable animals are victims of cruelty or neglect, so we screen all applicants to ensure that they go to the right homes. If you think you can provide a loving home for this animal, let's get the process moving!
WANT TO SPONSOR?
If you can't adopt but would like to help this shelter animal, then you can be a sponsor! All proceeds go to their food, medication, and everyday needs. Many lives have been saved by small donations. Please keep supporting them!