Adopt one of our "GHOSTBUSTERS PUPPIES"
Age: Approx. 7 mos old
Size: Average
Annette – Female, brown
Melnitz– Female, brown
Spengler – Male, brown
Stantz – Male, brown
Venkman – Male, White & brown
Barrett – Female, white w/ brown spots
Dana – Female, white
Affectionate

80%

80%

Energetic

90%

90%

Kid-friendly

90%

90%

Likes other animals

70%

70%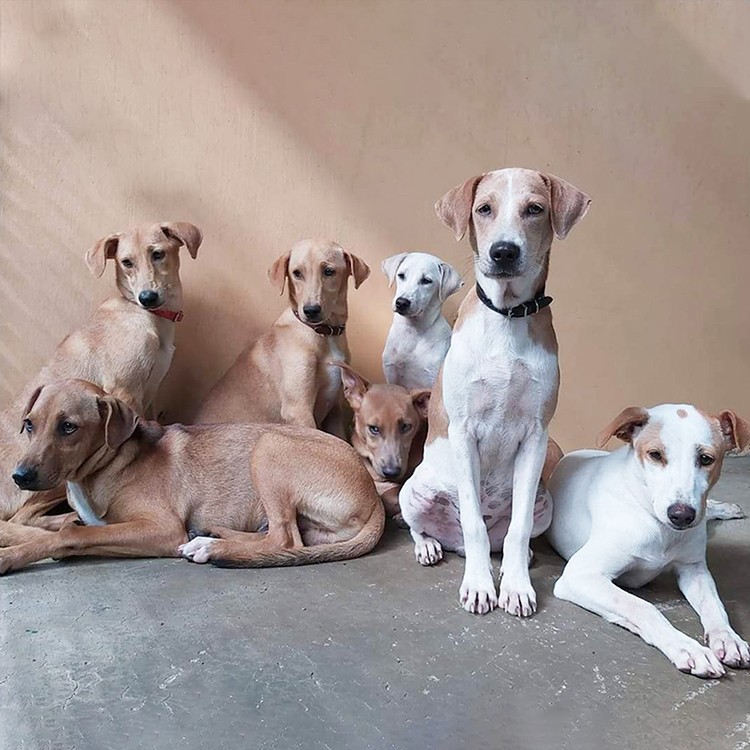 Their story
When their momma dog was rescued, we didn't know that she was pregnant. And so her foster mom found herself suddenly looking after 7 new puppies, but she agreed to take care of them until they are fully vaccinated, neutered, and ready for adoption.
The puppies were finally admitted to the shelter just at the start of 2021. They are still a bit shy and getting used to their surroundings, but are slowly coming out of their shell.
Ideal Home
Because they are still puppies, they need a family who can provide them with lots of playtime and attention. The good news is they are highly trainable and can easily be integrated into a family with kids or other pets.
Watch them being featured in one of our FB live videos! #ChewsdayAdoptables
INTERESTED IN ADOPTING?
All our adoptable animals are victims of cruelty or neglect, so we screen all applicants to ensure that they go to the right homes. If you think you can provide a loving home for this animal, let's get the process moving!
WANT TO SPONSOR?
If you can't adopt but would like to help this shelter animal, then you can be a sponsor! All proceeds go to their food, medication, and everyday needs. Many lives have been saved by small donations. Please keep supporting them!