Adopt HAPPY
Gender: Female
Age: Approx. 4 years old
Shelter Resident since May 2017
Affectionate

85%

85%

Playful

60%

60%

Likes other animals

90%

90%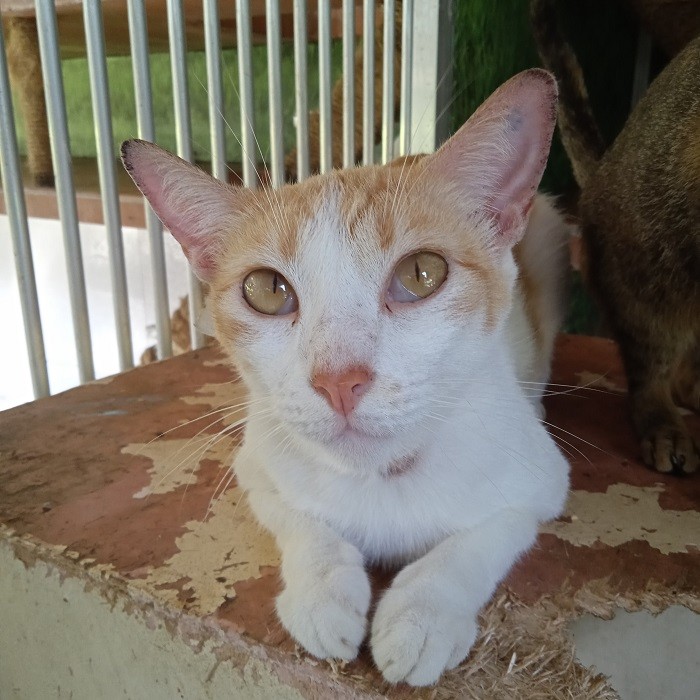 Happy's Story
Happy is one of a litter of seven orange and white cats, named after the dwarves from the Disney rendition of Snow White and the Seven Dwarves.
She and her siblings were found abandoned in a box. Abandonment is a crime under the Animal Welfare Law, however it is next to impossible to punish without cooperation from witnesses and concerned citizens. Meanwhile, kittens like Happy continue to be left for dead in dangerous parts of our cities.
Ideal Home
Happy is quite close to her brother, Grumpy (who we assure you is not actually grumpy) and it would be ideal for them to be adopted as a pair. However, where this is not possible, it would be best for Happy to go to a quiet and orderly home where she can rest and be at peace.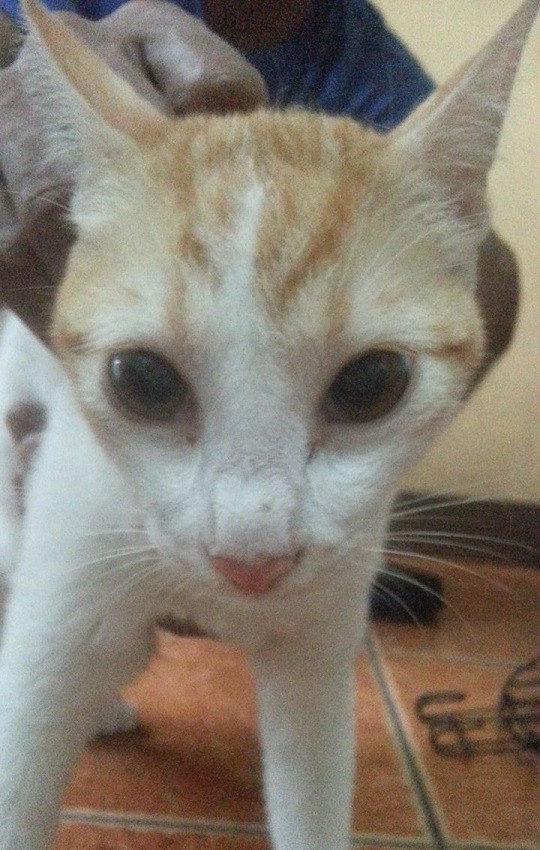 INTERESTED IN ADOPTING?
All our adoptable animals are victims of cruelty or neglect, so we screen all applicants to ensure that they go to the right homes. If you think you can provide a loving home for this animal, let's get the process moving!
WANT TO SPONSOR?
If you can't adopt but would like to help this shelter animal, then you can be a sponsor! All proceeds go to their food, medication, and everyday needs. Many lives have been saved by small donations. Please keep supporting them!