Adopt JEPOY
Gender: Male
Age: Approx. 1.75 years old
Shelter Resident since March 2019
Affectionate

90%

90%

Playful

90%

90%

Likes other animals

75%

75%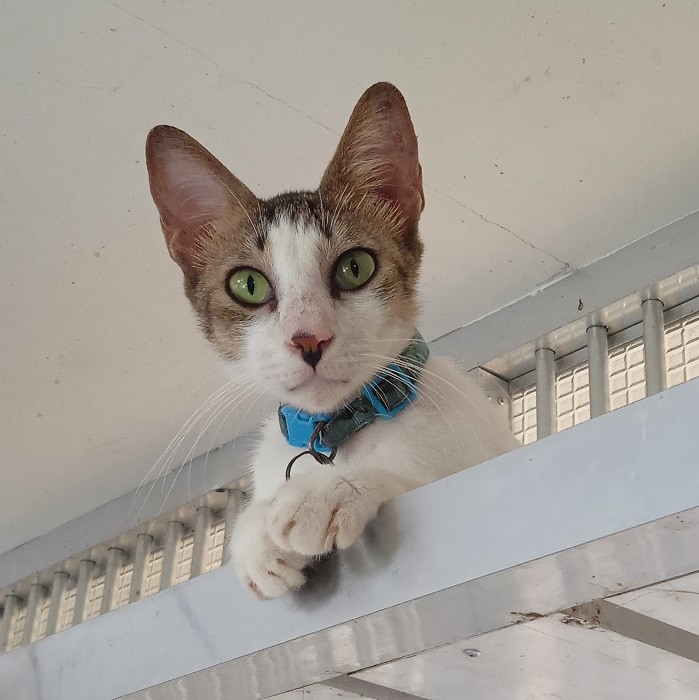 Jepoy's Story
In a Kittenery full of Babycats, Jepoy is one of the babiest. He is such a baby, that he easily feels left out when the older kids are playing.
Jepoy originally arrived at PAWS with a baby sister, Jelay. Sadly, Jelay did not get to graduate from Quarantine to Kittenery with Jepoy, and we think this may have caused him to withdraw a bit. Nevertheless, Jepoy is still a friendly and loving boy. He just needs time and patience to be known better.
Ideal Home
Jepoy will need space for self-discovery, since he is still growing and finding out about himself. Since he is a fairly quiet and gentle little cat, he could fare well as a cat for young adults and older children.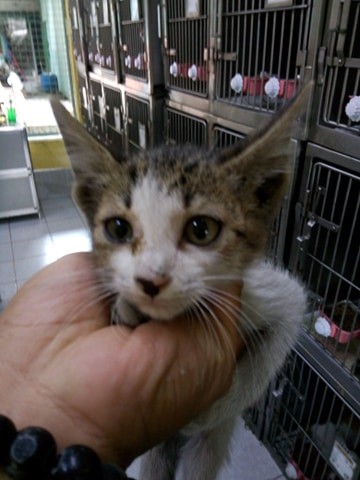 INTERESTED IN ADOPTING?
All our adoptable animals are victims of cruelty or neglect, so we screen all applicants to ensure that they go to the right homes. If you think you can provide a loving home for this animal, let's get the process moving!
WANT TO SPONSOR?
If you can't adopt but would like to help this shelter animal, then you can be a sponsor! All proceeds go to their food, medication, and everyday needs. Many lives have been saved by small donations. Please keep supporting them!