Adopt KALLIE
Gender: Female
Age: Approx. 5 years old
Shelter Resident for 5 years
Affectionate

90%

90%

Playful

90%

90%

Likes other animals

80%

80%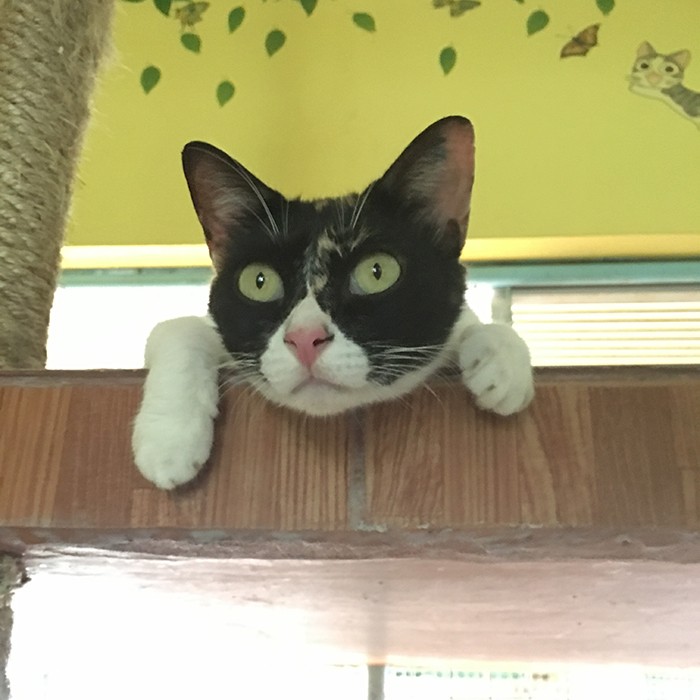 Kallie's Story
Deep in the urban jungles of Filinvest 2, Quezon City, a small kitten mewled for its mother. Kallie was a very small kitty when she was rescued from a busy street, a very dangerous place for such an inexperienced feline to be. Yet she had no choice, as her mother was nowhere to be found. A good Samaritan, noticing Kallie's plight, called PAWS to request a rescue. Luckily, the rescue was a near total success, asides from Kallie's bad habit of walking towards moving vehicles.
Today, Kallie is one of the longest standing shelter residents, and eagerly awaits a forever home.
Ideal Home
Kallie is generally cheerful and adaptable, so she has no special requirements. Her ideal home is the usual for a feline, loving and with plenty of places to snooze. She has not been socialized around dogs yet, and may take some getting used to.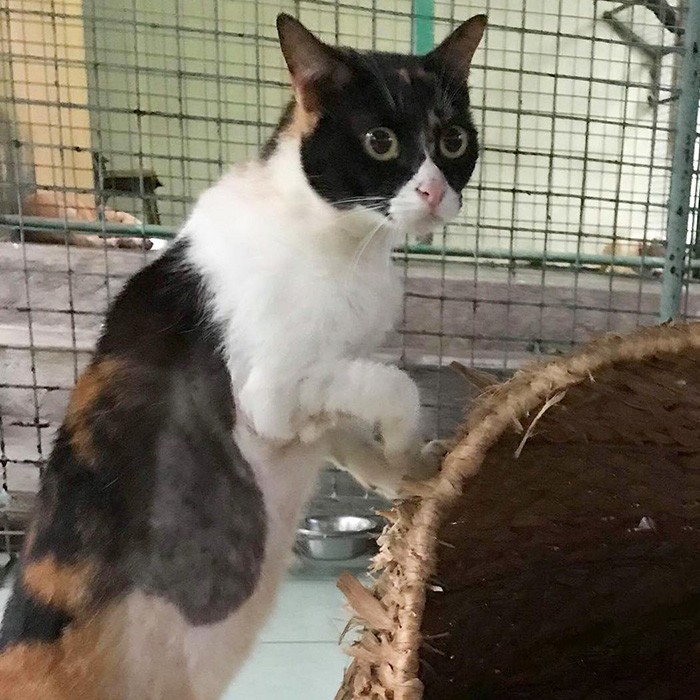 INTERESTED IN ADOPTING?
All our adoptable animals are victims of cruelty or neglect, so we screen all applicants to ensure that they go to the right homes. If you think you can provide a loving home for this animal, let's get the process moving!
WANT TO SPONSOR?
If you can't adopt but would like to help this shelter animal, then you can be a sponsor! All proceeds go to their food, medication, and everyday needs. Many lives have been saved by small donations. Please keep supporting them!