Adopt KARA
Gender: Female
Age: Approx. 4 years old
Shelter Resident for 2 years
Affectionate

80%

80%

Playful

50%

50%

Likes other animals

60%

60%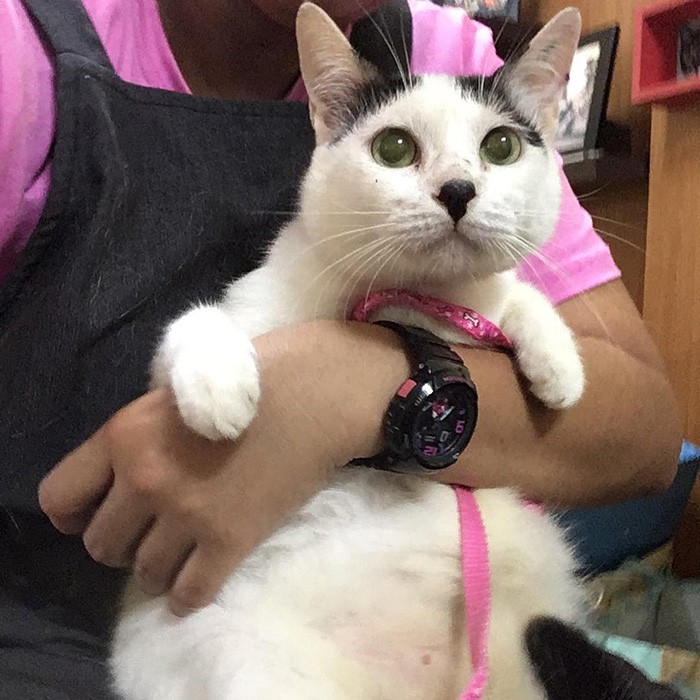 Kara's Story
Kara is yet another victim of the Philippines' chaotic roadways, having been struck by a passing motorcyclist. Kara had only recently given birth, and was on a foraging trip for her young kittens when she was thrown several feet by what our veterinarian assumes to be a lighter motorcycle.
PAWS managed to rescue her in the nick of time, speeding towards the South Road in Quezon City. And though we managed to save the mommy cat, we were not as lucky in finding the kittens. Kara eventually made a full recovery at the PARC facility, though she took some time to stop searching for her missing litter.
Ideal Home
Kara prefers a smaller community to surround her, meaning it would be best if the adopter had fewer cats under their care. A human companion who could take the time to interact with her and offer some playtime would be great, so that she could lose a bit of weight 🙂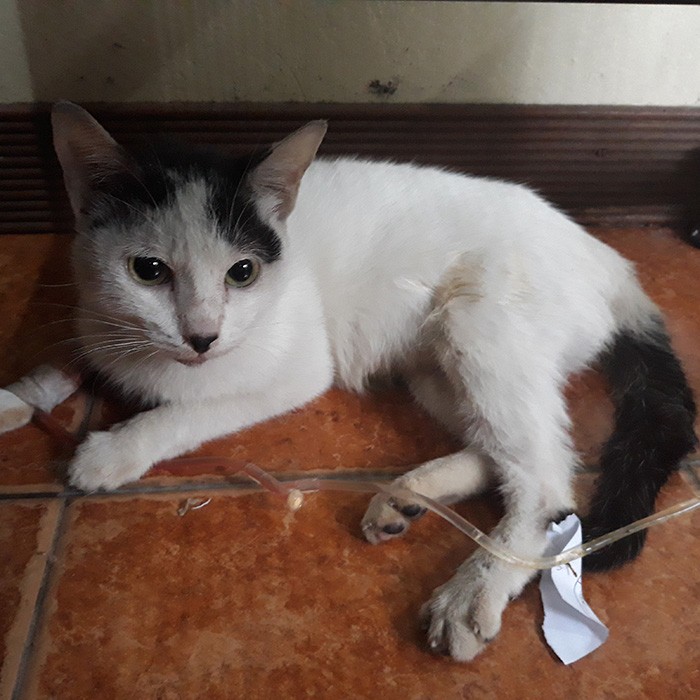 INTERESTED IN ADOPTING?
All our adoptable animals are victims of cruelty or neglect, so we screen all applicants to ensure that they go to the right homes. If you think you can provide a loving home for this animal, let's get the process moving!
WANT TO SPONSOR?
If you can't adopt but would like to help this shelter animal, then you can be a sponsor! All proceeds go to their food, medication, and everyday needs. Many lives have been saved by small donations. Please keep supporting them!