Adopt LORO
Gender: Male
Age: Approx. 11 years old
Shelter Resident for 10 years
Affectionate

80%

80%

Playful

70%

70%

Likes other animals

80%

80%
Loro's Story
Some animals pass through the PARC facility like a river, here one day and adopted the next. We can only wish that had been the case with Loro. He is practically the grandfather of the Annex, having been around longer than most volunteers (and half the staff!). He's so old that few people remember how he was even rescued. It was standard for the most part, an unhealthy cat found wandering the streets, too tired to do much but sneeze. He surprised rescuers by, despite being exhausted and starving, managing to elude capture and resist their attempts at baiting him. Of course, he couldn't resist the promise of good food, and with sufficient fishy bribery, he finally agreed to return with us. Since then, Loro has survived plenty, and his time relaxing at the PARC facility has mellowed him out somewhat.
Ideal Home
Loro's previous rebel streak have calmed and he has become such a chill cat. He only wishes to have a home with plenty of lounging spots, and to be fed to his heart's content.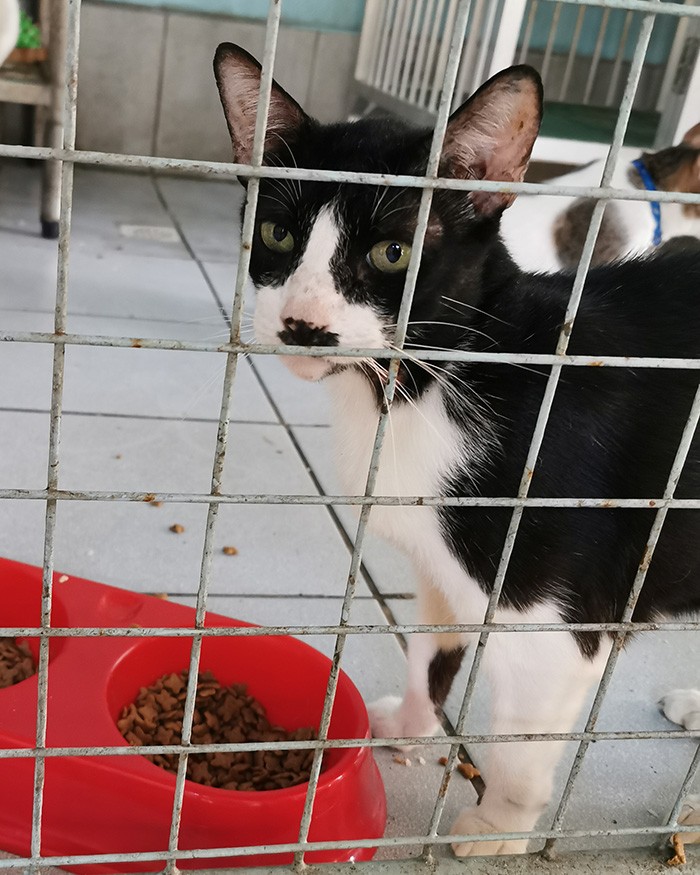 INTERESTED IN ADOPTING?
All our adoptable animals are victims of cruelty or neglect, so we screen all applicants to ensure that they go to the right homes. If you think you can provide a loving home for this animal, let's get the process moving!
WANT TO SPONSOR?
If you can't adopt but would like to help this shelter animal, then you can be a sponsor! All proceeds go to their food, medication, and everyday needs. Many lives have been saved by small donations. Please keep supporting them!