Adopt PHOENIX
Gender: Female
Age: Approx. 2 years old
Shelter Resident since September 2018
Affectionate

85%

85%

Playful

70%

70%

Likes other animals

75%

75%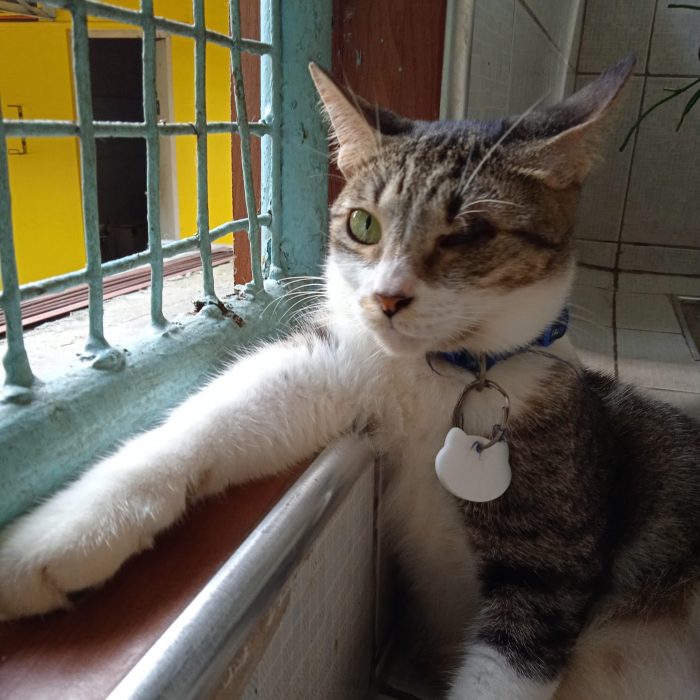 Phoenix's Story
Phoenix was seen wandering around Blue Bay Walk in Pasay. Thankfully, a concerned citizen took pity on the small kitten with a badly injured eye and contacted PAWS for emergency vet care.
These types of injuries are often caused by severe trauma to the head, making Phoenix a cruelty survivor as well as a special-needs cat. Neither of these things have gotten in the way of her capacity to thrive, and she is now a chubby and curious resident of the Kittenery.
Ideal Home
When handling Phoenix, please take into account that she is blind in one eye, and might have some trouble with balance and depth perception. She may look cuddly, but does not take too well to suddenly being lifted or hugged.
Because handling her takes patience, we recommend she be cared for by adults in homes with no other pets.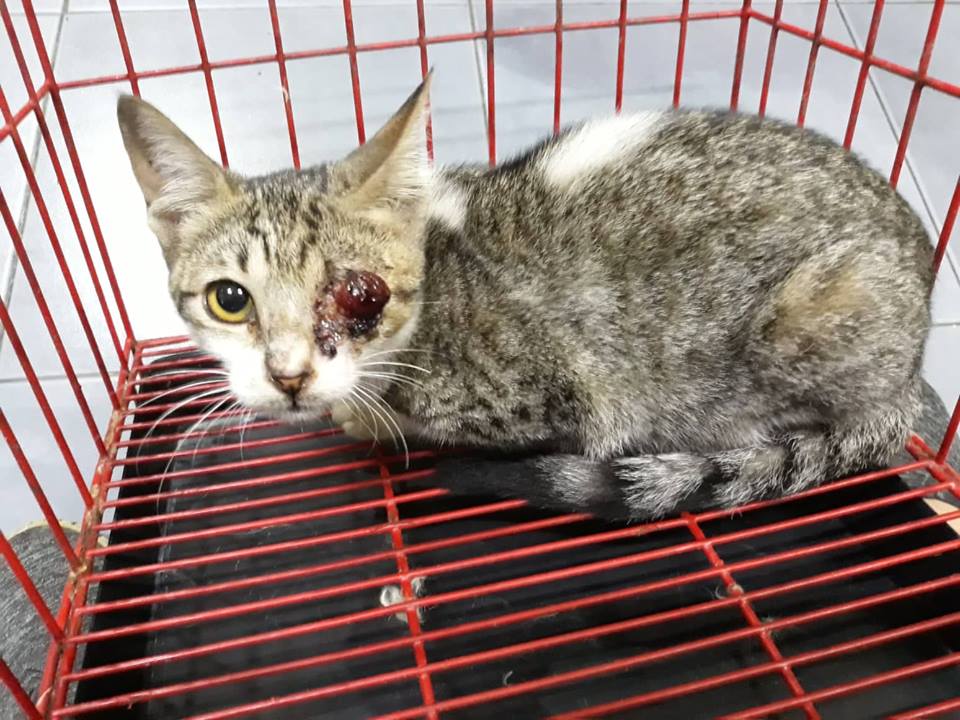 INTERESTED IN ADOPTING?
All our adoptable animals are victims of cruelty or neglect, so we screen all applicants to ensure that they go to the right homes. If you think you can provide a loving home for this animal, let's get the process moving!
WANT TO SPONSOR?
If you can't adopt but would like to help this shelter animal, then you can be a sponsor! All proceeds go to their food, medication, and everyday needs. Many lives have been saved by small donations. Please keep supporting them!