Adopt SHERLOCK
Gender: Male
Age: Approx. 2 years old
Shelter Resident since January 2019
Affectionate

100%

100%

Playful

100%

100%

Likes other animals

85%

85%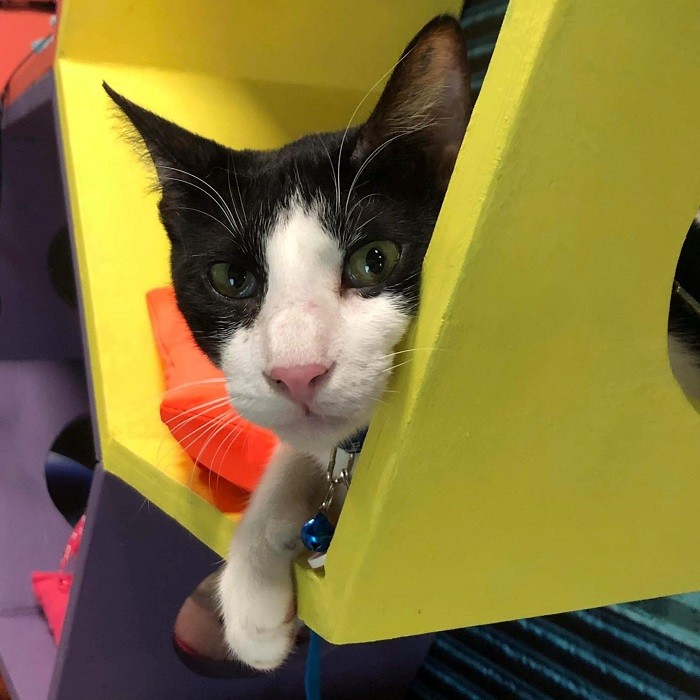 Sherlock's Story
Sherlock grew up in foster care, after being fished out of a garbage heap as a wee kitten. He was placed in a box with his brother, next to a handful of stale rice.
Sadly, his brother did not make it past the fragile stages of bottle feeding and hand-rearing. Sherlock on the other hand, not only came out strong, he quickly gained new foster siblings, with whom he immediately got along.
Ideal Home
You read that right: 100% Playful AND 100% Affectionate.
Sherlock tends to come on very strong (and weighing in at over 5 kilos, he literally is a pretty strong cat) when you first meet him at the Kittenery. He tends to get overexcited by human company, but this eventually wears off once he realizes that he'll have a playmate forever. He can easily get threatened by other male cats but, having grown up in foster care, loves female kittens (like his sister Toots) and his BFF, Chickie Boom.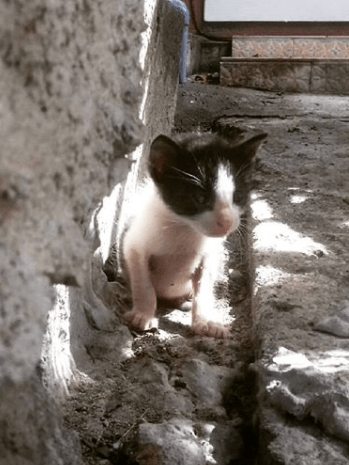 INTERESTED IN ADOPTING?
All our adoptable animals are victims of cruelty or neglect, so we screen all applicants to ensure that they go to the right homes. If you think you can provide a loving home for this animal, let's get the process moving!
WANT TO SPONSOR?
If you can't adopt but would like to help this shelter animal, then you can be a sponsor! All proceeds go to their food, medication, and everyday needs. Many lives have been saved by small donations. Please keep supporting them!