Adopt TRUDY
Gender: Female
Age: Approx. 8 years old
Shelter Resident for 7 years
Affectionate

80%

80%

Playful

70%

70%

Likes other animals

70%

70%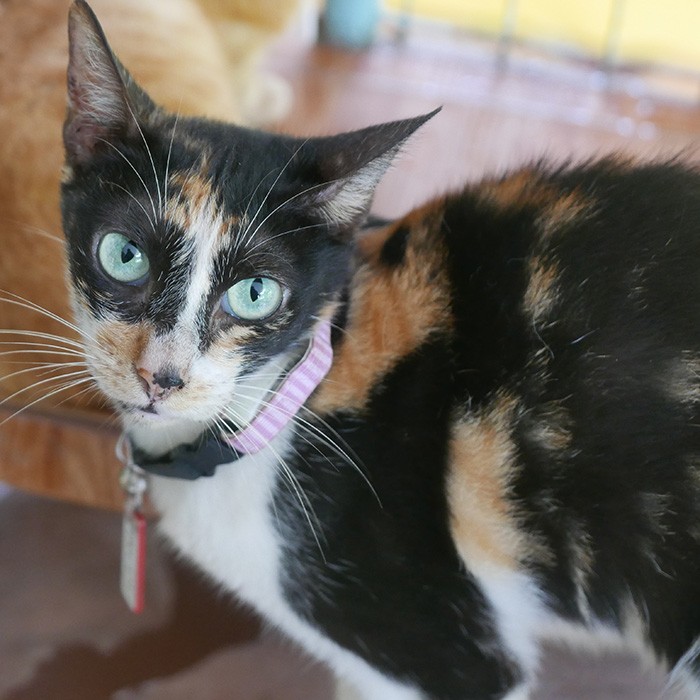 Trudy's Story
For a more lighthearted story, Trudy is one of the happier rescue cases. When rescued by our dedicated volunteers, she was only an adolescent kitty, with our veterinarian estimating her to be less than a year old upon admission. She was extremely playful, so much so that some of our staff had trouble keeping her in the required temporary quarantine before she was properly inoculated against disease.
Luckily, her vaccination was fast tracked and she was quickly released into the cattery, wherein she spends much of her time lazing around and meowing at passing visitors.
Ideal Home
Trudy is a very low maintenance cat who would appreciate having a warm, cozy space to lounge and sleep. She is okay with other cats but would benefit from being an only pet that would get spoiled by her humans.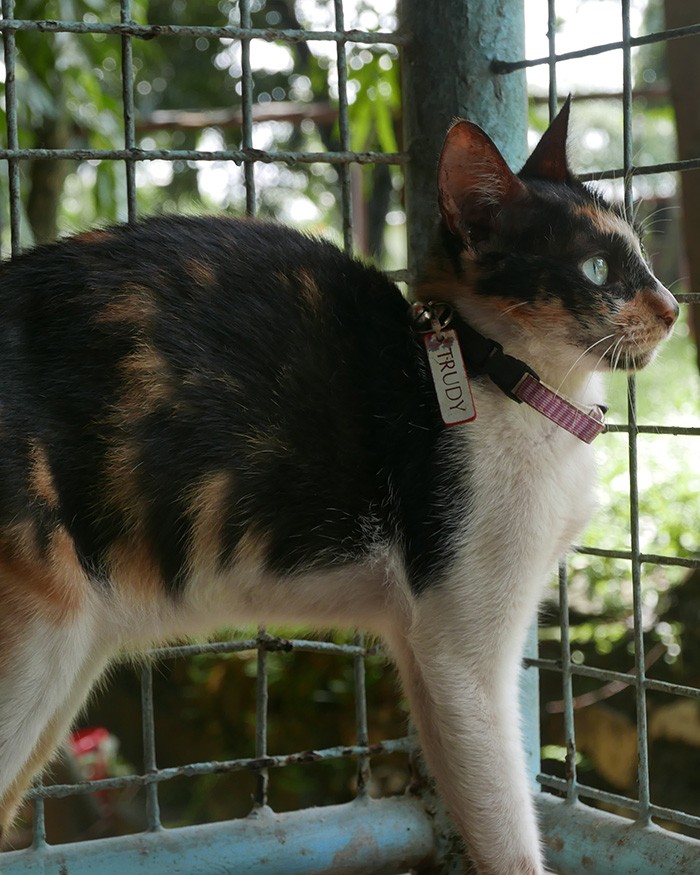 INTERESTED IN ADOPTING?
All our adoptable animals are victims of cruelty or neglect, so we screen all applicants to ensure that they go to the right homes. If you think you can provide a loving home for this animal, let's get the process moving!
WANT TO SPONSOR?
If you can't adopt but would like to help this shelter animal, then you can be a sponsor! All proceeds go to their food, medication, and everyday needs. Many lives have been saved by small donations. Please keep supporting them!