XANDER is ADOPTED!
Gender: Female
Age: Approx. 9 years old
Size: Average
Shelter Resident for 3 years

Affectionate

80%

80%

Energetic

90%

90%

Kid-friendly

90%

90%

Likes other animals

80%

80%
Xander's Story
Xander had been one of many street dogs roaming the concrete jungle of Quezon City, unattended and unloved, her situation made even more dire by the severe strain upon her bladder and kidneys. When Xander was presented at the clinic, she displayed severe symptoms such as hematuria, or the presence of blood in her urine, constipation, and horrible pain when touched in the general area of her bladder.
Today, she has recovered and has become one of the friendliest dogs at the shelter. We are hoping for the day when she doesn't have to be confined in a kennel anymore.
Ideal Home
Xander won't ask for much — just a safe, loving home where he gets lots of affection from his humans. He wouldn't mind having a little human sibling, or even a furry one!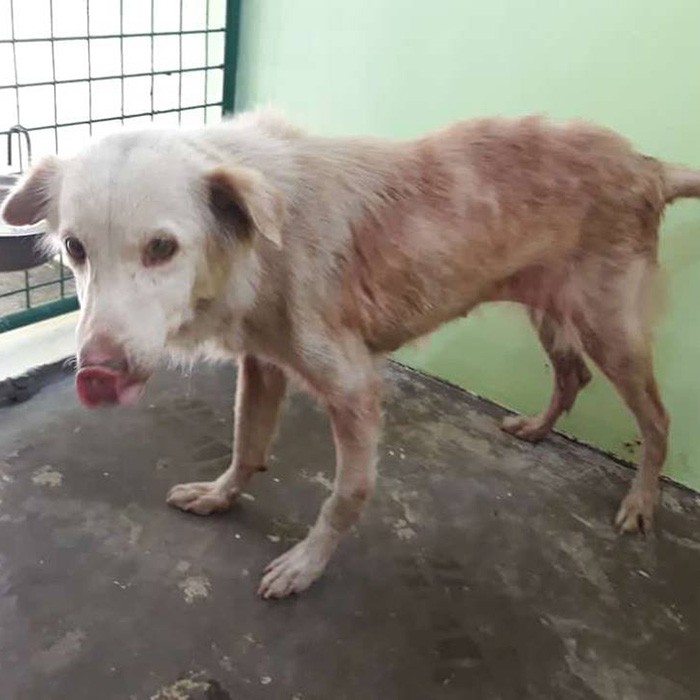 INTERESTED IN ADOPTING?
All our adoptable animals are victims of cruelty or neglect, so we screen all applicants to ensure that they go to the right homes. If you think you can provide a loving home for this animal, let's get the process moving!
WANT TO SPONSOR?
If you can't adopt but would like to help this shelter animal, then you can be a sponsor! All proceeds go to their food, medication, and everyday needs. Many lives have been saved by small donations. Please keep supporting them!