Fetch-And-Fix Program
Inspiring Sustainable Solutions
PAWS goes to homeless people with pets to try to bring the animals in for free spay-neuter, vaccination and treatment at the PAWS Clinic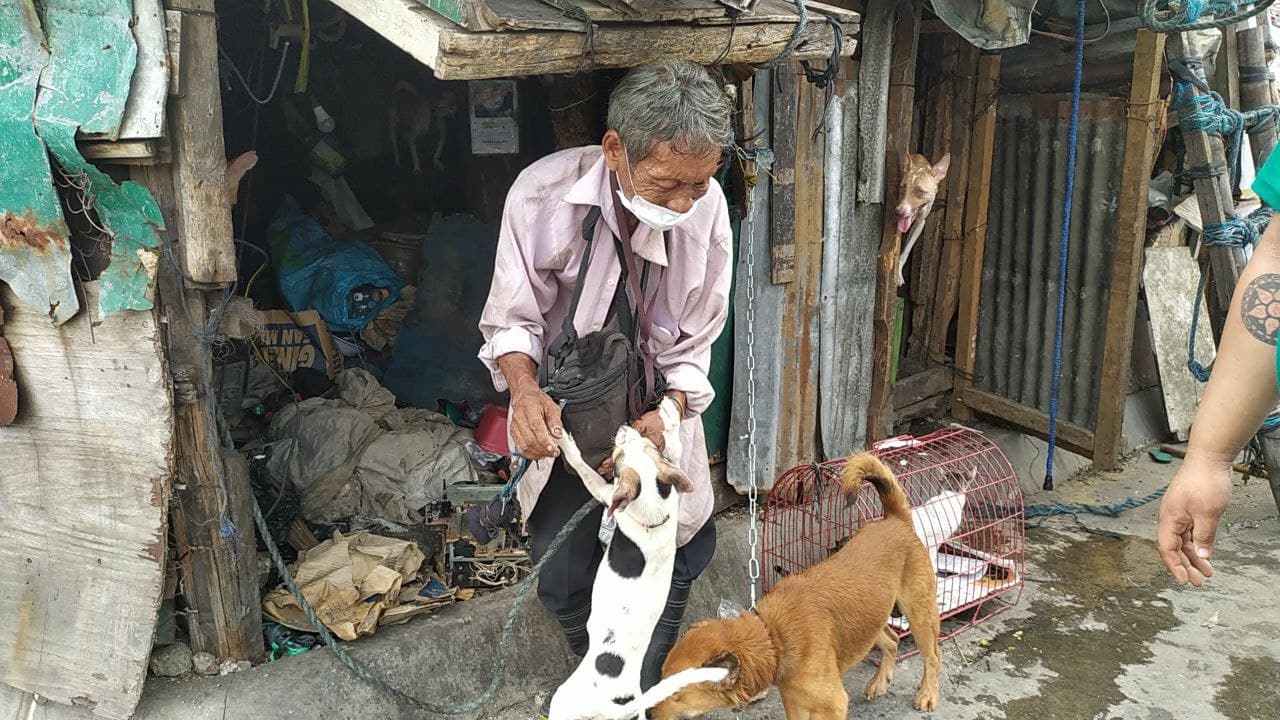 Fetch-And-Fix Program
Inspiring Sustainable Solutions
PAWS goes to homeless people with pets to try to bring the animals in for free spay-neuter, vaccination and treatment at the PAWS Clinic
The lack of affordable spay-neuter (SN) programs in the Philippines is the reason for an ever increasing number of strays. PAWS believes that safe KAPON must be accessible to every Filipino pet owner to improve companion animal welfare. This is why the PAWS Shelter, which houses over 300 dogs and cats rescued from cruelty, is also a low-cost spay-neuter and veterinary clinic.
However, with the onset of the pandemic in 2020, PAWS noticed with concern that the focus of many dog and cat-lovers were feeding an increasing number of unsterilized street dogs. There was also a marked decline among the clients of its SN clinic as jeepneys and other forms of public transportation halted operations. Clients in the low-income sector no longer had access to public transportation to bring their pets to the PAWS clinic.
The Philippines has one of the largest numbers of people infected with COVID-19 in Asia.
The strict quarantine has led to closure of businesses and an increase in the number of both the jobless and the homeless. The impact of these on companion animals of the poor and the rise in pet abandonment and strays was not lost on PAWS.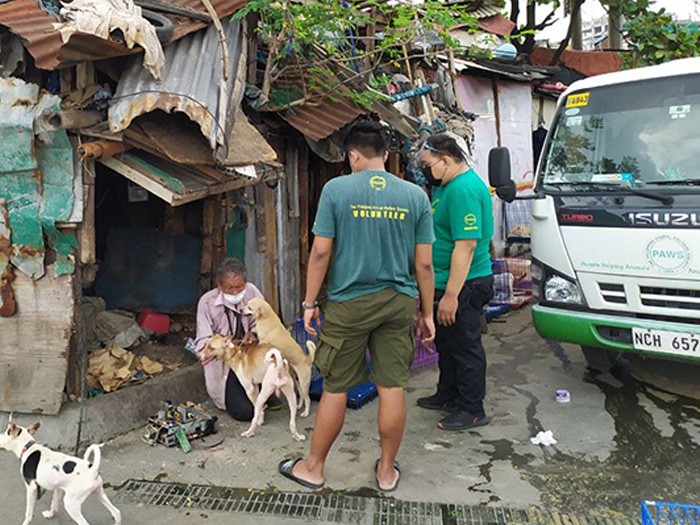 Program launch
PAWS launched its "HATID-SUNDO" Program (Fetch& Fix Program) on social media and announced that it would go to the homeless people with pets to try to bring the animals in for free spay-neuter, vaccination and treatment at the PAWS Clinic.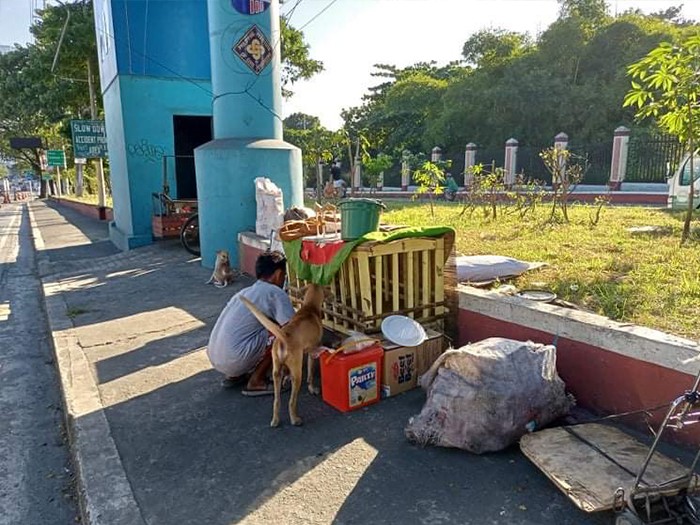 Program beneficiaries
Netizens sent in dozens of photos of the less-fortunate, keeping pets – mostly, their own rescues – in wooden carts and makeshift houses. The organization sent volunteers to talk to these pet owners to offer free spay-neuter, vaccination and treatment at PAWS.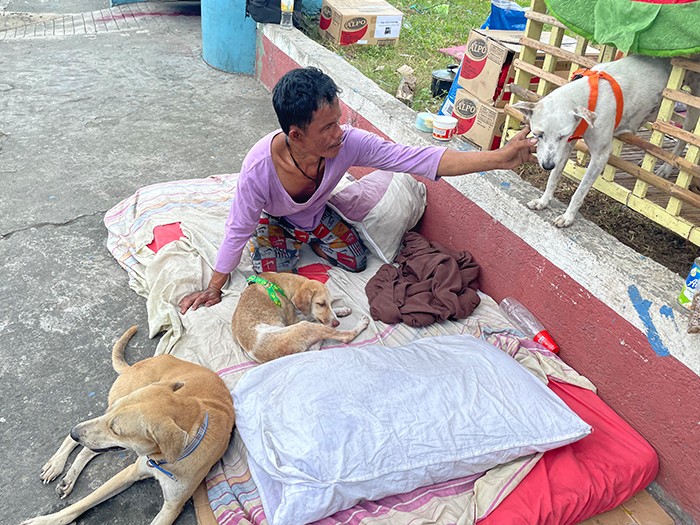 Inspiring stories
The animals were returned to their owners after a day or two. As videos of the poor helping their rescued pets made rounds on social media, it inspired netizens to adopt more animals from PAWS.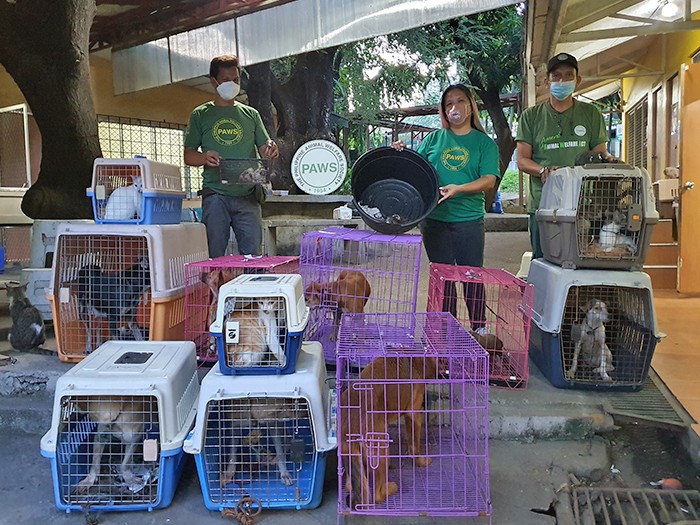 Great outcomes
The project has spurred donations for these indigent pet owners and their pets to be neutered and treated at the PAWS clinic. Local government units have started inquiring with PAWS as to how they can help.
How you can help
The shelter and all our programs and campaigns are funded solely by donations. You can donate any amount via bank deposit or Paypal transfer.
Bank of the Philippine Islands (Swift no. BOPIPHMM)
Acct Name: The Philippine Animal Welfare Society, Inc.
USD Acct No. 3944-0021-61
PHP Acct No. 3943-0086-11
Philippine National Bank (Swift no. PNBM PHMM)
Acct Name: The Philippine Animal Welfare Society, Inc.
Acct No. 1888-70015305
BDO Savings
Acct Name : The Philippine Animal Welfare Society, Inc.
Acct No : 0036-4007-0350
Checks should be issued to Philippine Animal Welfare Society (PAWS)
Paypal is the easiest and safest way to donate online using your credit card.
You do not need to be a PayPal member.
PAWS Animal Rehabilitation Center (PARC)
Aurora Blvd. Katipunan Valley,
Loyola Heights, Quezon City,
Philippines 1108
***WE ARE TEMPORARILY CLOSED, AND WE DO NOT HAVE BRANCHES ANYWHERE ELSE.***
Tel. (02) 7577-7178 (temporary ECQ#)
Please note that this number is used mainly for scheduling spay/neuter appointments, and is often busy. Please call only if absolutely necessary, and only if your concern is not addressed in our FAQs. It is best to message us [HERE]