Adopt THERESE
Gender: Female
Age: Approx. 10 years old
Shelter Resident for 10 years
Affectionate

80%

80%

Playful

70%

70%

Likes other animals

70%

70%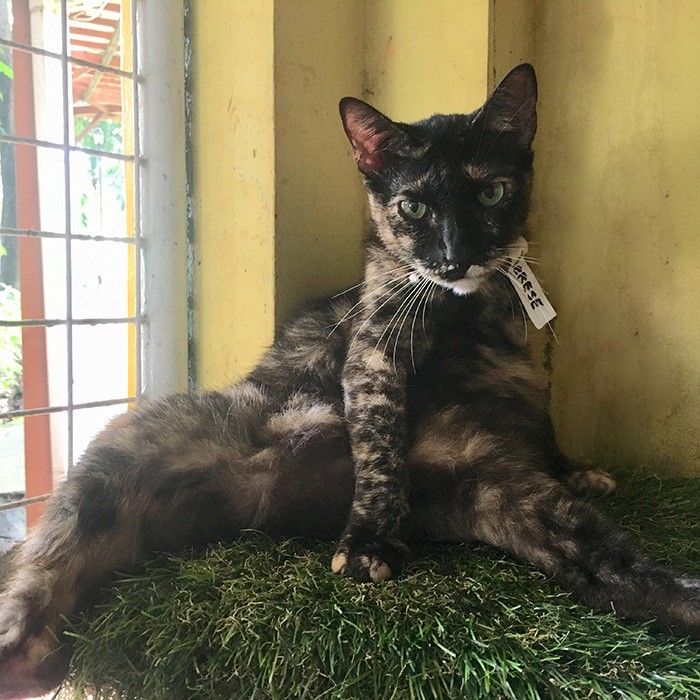 Therese's Story
In an open and dirty part of Mandaluyong, an adolescent cat sneezed a vile stream of mucus onto the pavement. Therese was barely a year old when she contracted a terrible sickness, practically spelling her death as a stray cat. Fortunately (for her and us!), PAWS managed to step in and rescue her before the situation became too dire. Therese's nose was streaming yellow mucus and occasionally blood, but thanks to our skilled caretakers and veterinarian, she made a full recovery. Therese is now a healthy and very vocal kitty, and will often meow at you to get your attention.
Ideal Home
Therese's ideal home would be a social household that would help her break out of her shell. Because she is very shy, she would hide or run away initially. But once she gets to know you, she would stay for lots of back rubs! Ideally, she should get to know the other animals of the household before being situated with them.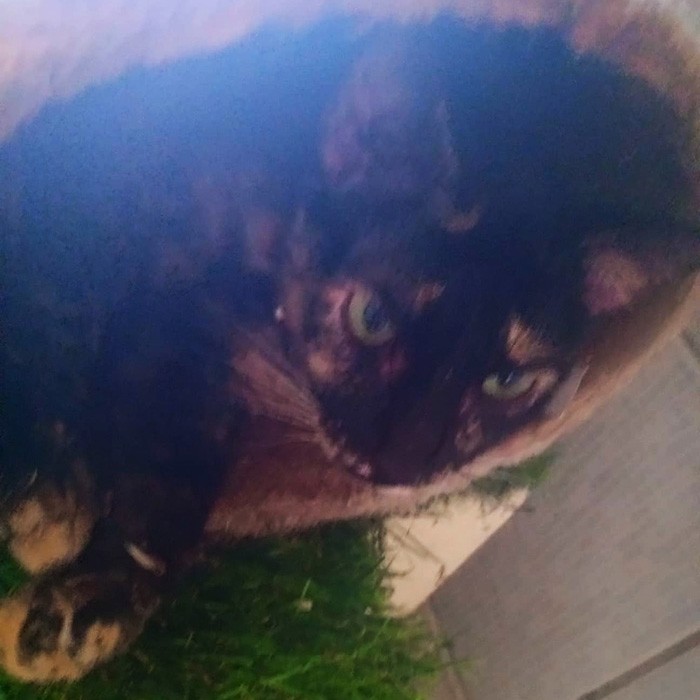 INTERESTED IN ADOPTING?
All our adoptable animals are victims of cruelty or neglect, so we screen all applicants to ensure that they go to the right homes. If you think you can provide a loving home for this animal, let's get the process moving!
WANT TO SPONSOR?
If you can't adopt but would like to help this shelter animal, then you can be a sponsor! All proceeds go to their food, medication, and everyday needs. Many lives have been saved by small donations. Please keep supporting them!