Volunteer
We are always in need of hardworking, passionate volunteers. Join the family and make a difference in the lives of all the rescued animals at the shelter, and in the animal welfare advocacy.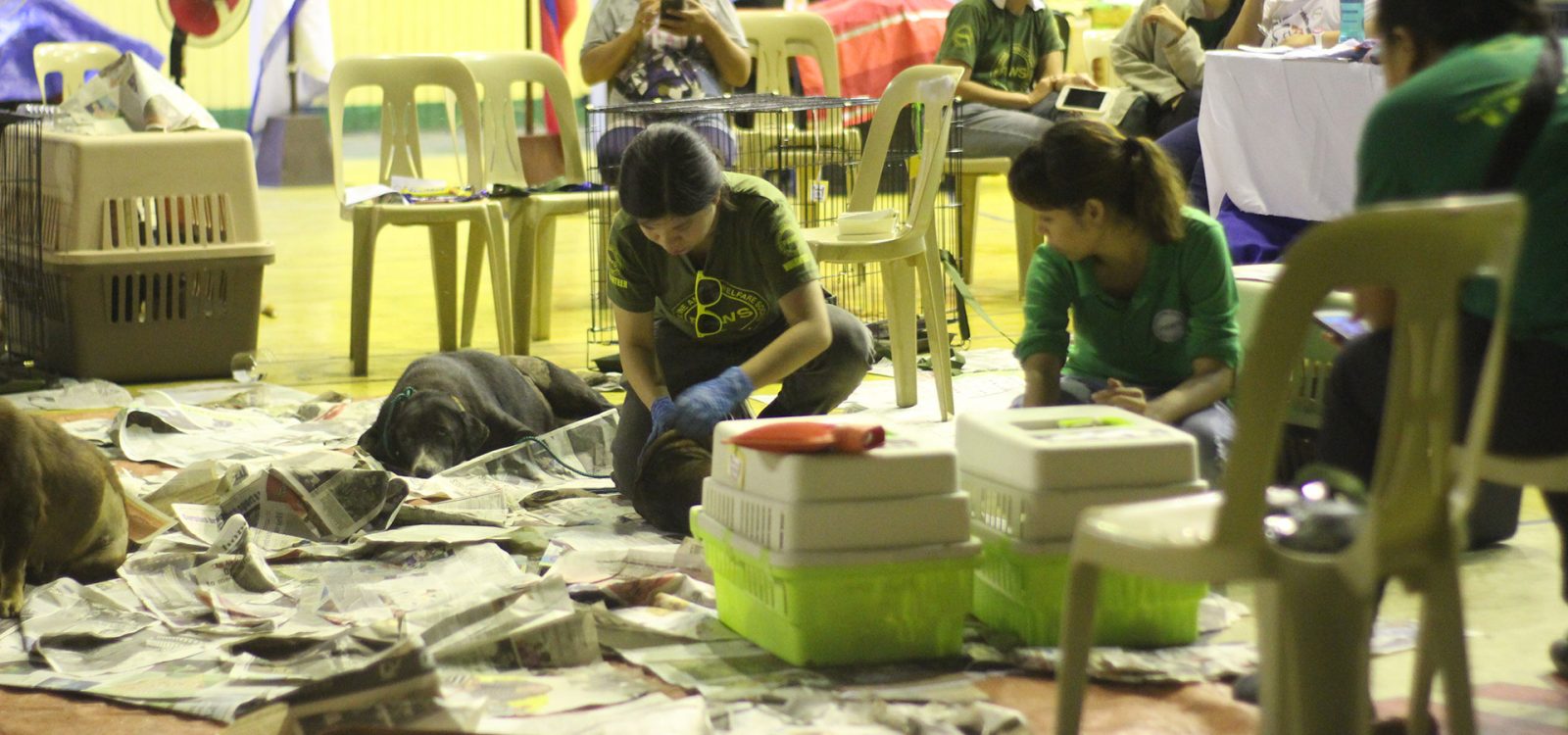 Volunteer
We are always in need of hardworking, passionate volunteers. Join the family and make a difference in the lives of all the rescued animals at the shelter, and in the animal welfare advocacy.
As a PAWS Volunteer, you will get assigned a variety of tasks.
Every little task, from dog walking to kennel cleaning, makes a huge impact in the lives of the animals at the shelter. There are over 300 animals that need care, and only a handful of caretakers. Office staff attend to dozens of visitors and phone calls, so volunteers that help out are truly appreciated. Other tasks you can help with include assisting in events and doing ocular inspections for prospective adopters.
Most volunteers have full-time jobs and families, and they have different skills and interests. You, too, can help in your own way. Read on below to see how you can be part of the PAWS family.
Volunteer Hours
There are no time requirements or quota for volunteer hours. Some people volunteer only once a week, once a month, or whenever their schedule allows it. Please check our operating hours to schedule when you can volunteer.
Volunteers who render at least eight (8) hours a month doing shelter or out-of-shelter work will be included in our active volunteer database, which means they get included in special activities and programs. Volunteers who foster shelter animals are also automatically awarded their 8-hour volunteer hours each month.
Pre-exposure rabies shots are required to do Direct Animal Care
(dog walking, bathing, grooming & cuddling)
… Yes, cuddling! This is how we socialize and prep them for their forever families. They need their cuddles, and you need your shots!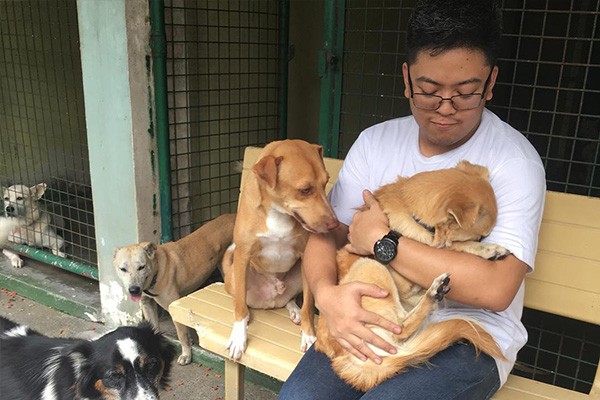 Direct Animal Care
Volunteers who have had their pre-exposure rabies shots can walk and bathe the dogs, groom and socialize the cats, help with cleaning cages and feeding, and other tasks that require direct contact with animals.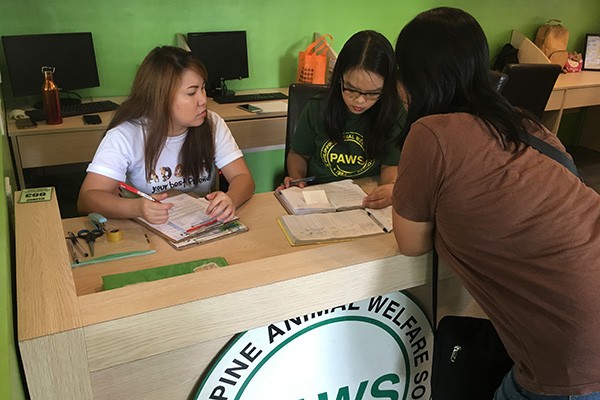 Office/Admin Work
Admin Assistants must be familiar with PAWS policies to be able to assist in taking phone calls, answering visitors' questions and concerns, providing counseling, processing paperwork, and giving tours to PARC to visitors.
Humane Education
Volunteers can be trained to conduct seminars and presentations for schools, barangays, and private companies. Topics include Responsible Pet Ownership, Spay & Neuter, and other important Animal Welfare issues.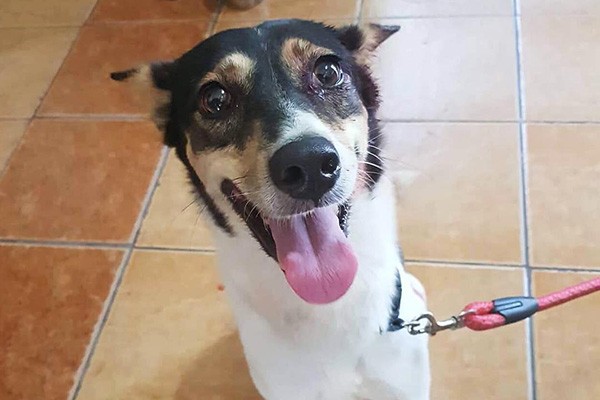 Adoption Team
These volunteers interview adoption applicants to determine it they are a good match with their chosen pet. They also conduct ocular inspections of their homes to ensure that the shelter animals go to loving families.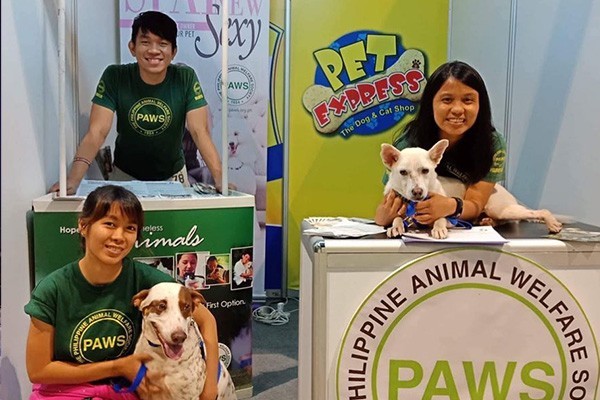 Events
PAWS often conducts fundraisers and other events in different locations. Volunteers are asked to help in many ways, including setting up and manning our booths, handing out flyers and handling the animals.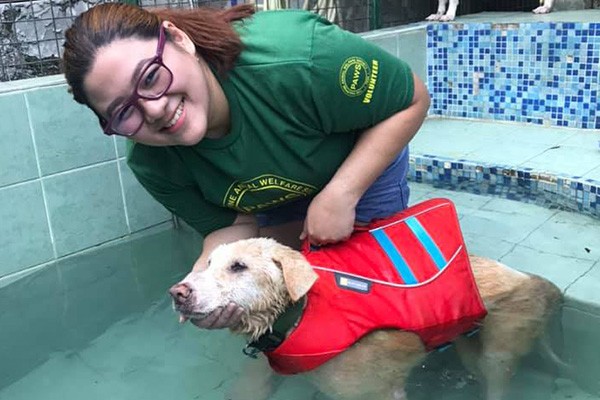 Training & Rehabilitation
Volunteers who are interested in this area should be trained by our Dog Behavior Specialist. This is an important part of the Adoption Program as it gets our rescued dogs ready for adoption.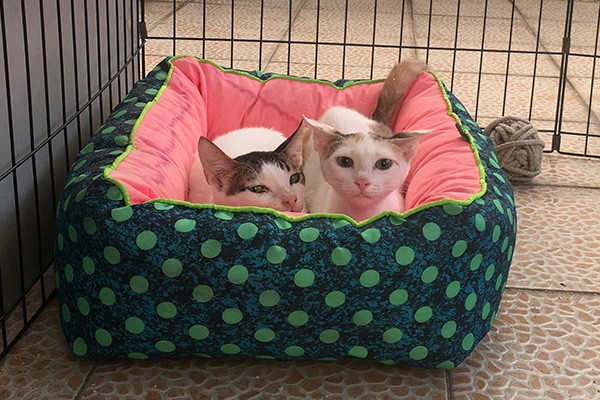 Foster Care
Fostering is a life saving task. By fostering, you are making your home an extension of the shelter, and making it possible to save more animals. Volunteers who foster shelter animals are considered active volunteers.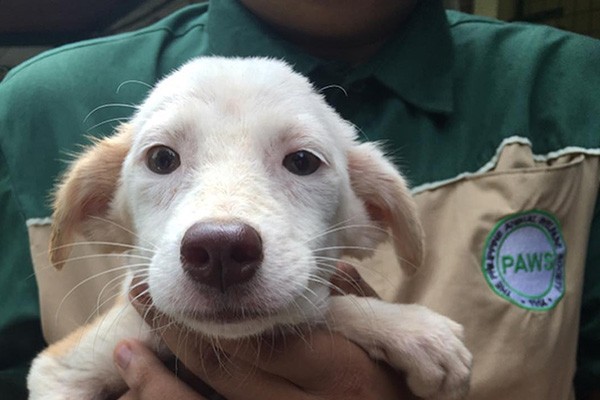 Social Media
We count on volunteers to manage our social media presence. This may involve posting updates on Facebook or Instagram, taking photos or creating graphics for upload, or responding to comments.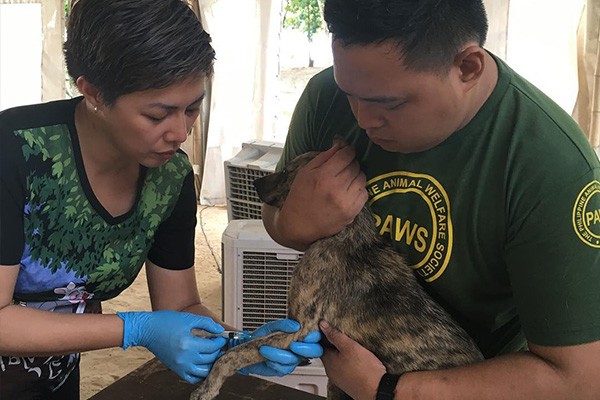 Clinic Assistant
A volunteer may be asked to assist in some clinical or surgical procedures on animals if they are vaccinated, have prior experience, or a senior volunteer who is willing to undergo special training.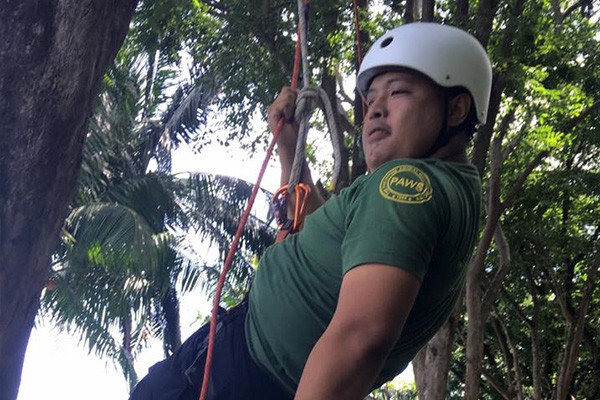 Disaster Relief
PAWS performs rescue operations in times of calamities, particularly when animals need to be removed from danger zones. Volunteers who wish to participate must receive special training in this area.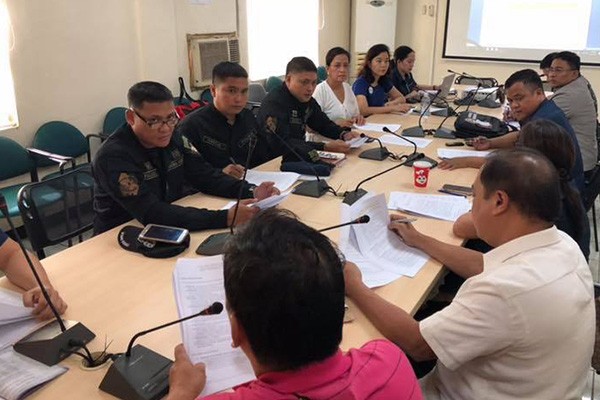 Lobbying & Legal Work
Volunteers who are familiar with the legal system are most welcome to assist in this area. Tasks include attending hearings, meeting with government officials and providing legal assistance in court cases.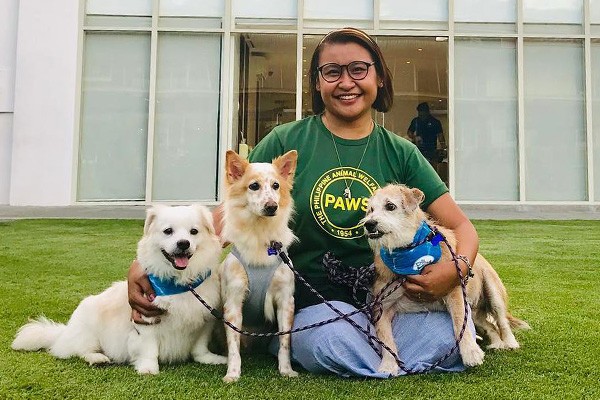 Dr. Dog
Together with certified Dr. Dogs, volunteer handlers visit nursing homes, adult day-care centers, hospitals, and similar establishments with the aim of providing comfort and awareness to their residents.
March 6, 2021
10:00am to 11:30am
We will start accepting applications in February. Please wait for the official announcement on our FB and IG pages. All applications are online. Please DO NOT drop off printed forms at the shelter. Thank you!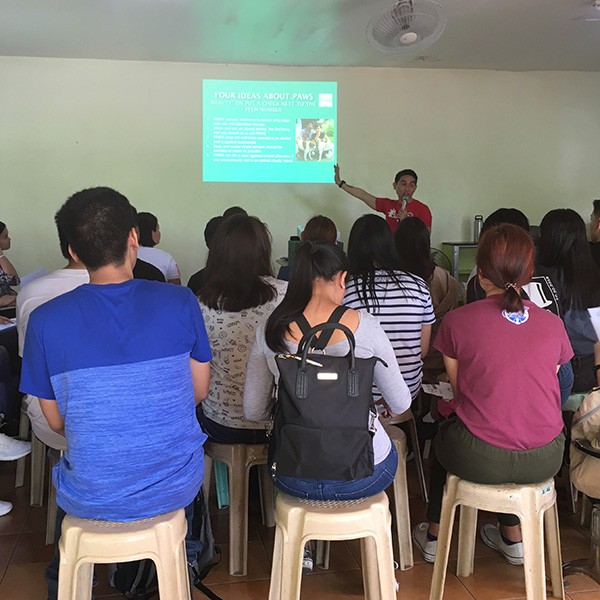 Frequently Asked Questions
Please take the time to search the FAQ below. Our staff and volunteers cannot respond immediately to phone or email inquiries.
I can't make it to orientation. Can I still volunteer?
A certain level of knowledge and familiarity with our policies are required in order to perform your volunteer duties. Therefore, all volunteers are required to attend orientation.
Is there an age requirement for volunteers?
There is no age requirement. However, minors are required to attend the orientation with a parent or guardian. When volunteering, children below 13 must also be supervised by their parent or guardian.
Can I get a certificate for my volunteer work?
As a charity organization, we do not give volunteer certificates to students for academic compliance.
Volunteering is generally considered an altruistic activity where one dedicates their time and resources for no financial or social gain.
Can I submit my application form on the day of the orientation?
No. All applications must be submitted within the designated period so that we have time to screen and confirm all attendees before the scheduled orientation date.
How you can help
The shelter and all our programs and campaigns are funded solely by donations. You can donate any amount via bank deposit or Paypal transfer.
Bank of the Philippine Islands (Swift no. BOPIPHMM)
Acct Name: The Philippine Animal Welfare Society, Inc.
USD Acct No. 3944-0021-61
PHP Acct No. 3943-0086-11
Philippine National Bank (Swift no. PNBM PHMM)
Acct Name: The Philippine Animal Welfare Society, Inc.
Acct No. 1888-70015305
BDO Savings
Acct Name : The Philippine Animal Welfare Society, Inc.
Acct No : 0036-4007-0350
Checks should be issued to Philippine Animal Welfare Society (PAWS)
Paypal is the easiest and safest way to donate online using your credit card.
You do not need to be a PayPal member.
PAWS Animal Rehabilitation Center (PARC)
Aurora Blvd. Katipunan Valley,
Loyola Heights, Quezon City,
Philippines 1108
***ALL VISITS ARE BY APPOINTMENT ONLY. WE DO NOT HAVE BRANCHES ANYWHERE ELSE.***
Tel. (02) 7577-7178 (temporary ECQ#)
Please note that this number is used mainly for scheduling spay/neuter appointments, and is often busy. Please call only if absolutely necessary, and only if your concern is not addressed in our FAQs. It is best to message us [HERE]