As a member of CAW since 1998, PAWS has successfully lobbied for more humane methods of farming and slaughter for food animals.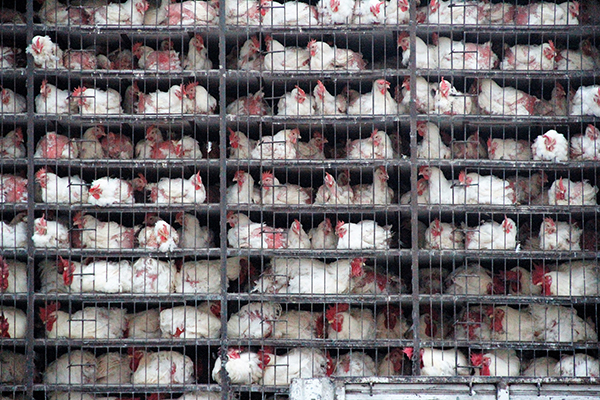 In 2020, PAWS embarked on The Better Chicken Option (TBCO) campaign which focused on urging producers to adopt higher animal welfare standards in raising and farming broiler chickens. The organization conducted webinars for farmers all over the country during the pandemic and engaged the major broiler producers in round-table discussions about the feasibility of slowly incorporating the seven TBCO standards into their farms. These seven standards, namely, space, litter flooring, enrichment, the use of slower-growing chickens, adequate light, rest hours and welfare-friendly stocking densities in chicken enclosures – would involve additional costs but would afford broiler chickens a better quality of life which is important to consumers.
In 2021, PAWS commissioned a study on consumers which revealed that, next to dogs and cats, Filipinos cared about the welfare of chickens more than any other animal. Many consumers were surprised to learn that their food choices affect 1.1B broilers in the Philippines – the number of broilers consumed by Filipinos annually. The same consumer study showed that Filipinos were willing to spend 36% higher to purchase chickens that had experienced a higher level of welfare in terms of being provided with enrichment and more space.
With this information, PAWS was able to engage corporates to sign up to be TBCO restaurant partners like Figaro, Tien Ma's, Angel's Pizza and Binalot.